Latin America is currently leading the world when it comes to integrating cryptocurrency into everyday life. In 2021, the value of the South American crypto market exploded from $68 million to an incredible $650 million, a tenfold increase.
Such significant growth has caught the attention of leading global blockchain companies in the region. Known for its success stories in creating and promoting cryptocurrency exchanges, EHOLD Group couldn't help but build on its success and acquired Argentinian exchange C -Patex to make the most of the opportunities in the region.
Diego Aguar will become the managing partner and co-owner of the exchange. Diego is a well-known Latin American thought leader in the crypto industry who currently teaches over a million people to invest in digital assets.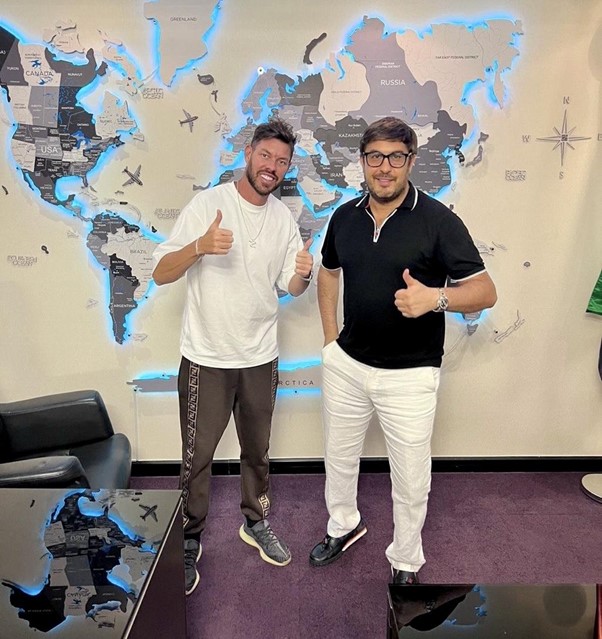 Image: Diego Aguar and EHOLD Group Chairman Mykola Udianskyi.
Obviously, for a team that has elevated more than one trade into the top 50 of the global rankings, this is not unnecessary interest, and the purpose of the trade is to secure a strong position on one. of the fastest growing crypto markets in the world.
C-Patex was a family business based in the Patagonia region of Argentina until EHOLD became interested in the business. Today, thanks to EHOLD's considerable resources and expertise, the C-Patex brand is assured of success. One of EHOLD Group subsidiaries, Prof IT, has already assigned a large team of experts to optimize and upgrade C-Patex systems and software.
Prof IT was founded in 2013 and has expertise in custom blockchain software, tokenization, smart contracts, NFTs and more.
The EHOLD group has a lot of experience with crypto exchanges, and every project they have been involved in continues to be a resounding success. For example, company chairman Mykola Udianskyi and CEO Bohdan Prylepa were the masterminds behind Ukraine's first government-regulated crypto exchange, QMALL, which recently obtained an EU business license and has since grown significantly. expanded its operations. In just six months, the Ukrainian stock market has become a European sensation. QMALL has taken full advantage of its new European license and launched a launch pad for crypto startups in prestigious Sophia Antipolis, France's equivalent of America's Silicon Valley.
The success of QMALL is telling; however, this brand is far from the only successful project within the EHOLD group. The skills and know-how held within the wide range of companies in the EHOLD Group are perfectly suited to help crypto exchanges succeed. These include companies specializing in everything from machine learning technologies, blockchain and custom software development to market research, data science and public relations. All this firepower means EHOLD Group can effortlessly create powerful products that become number one in their space.
It's easy to see why C-Patex brought in EHOLD as a brand. Combining all of this and the fact that C-Patex is located in the second largest country in South America by area and the third largest country by population, the opportunity presented by this acquisition is invaluable.