DeFi has been around for a long time. However, thanks to gambling cryptos, people have started to pay more attention. This article explains how gambling cryptos will redefine DeFi.
DeFi has been blockchain technology's greatest gift. Imagine unfettered access to your finances without an intermediary, an ecosystem where money flows seamlessly, and a fair, technology-enabled compensation system. That said, DeFi adoption has been a major issue.
The reason is quite simple: understanding. The technical jargon surrounding the terminologies underlying decentralized finance goes over the heads of those with only a passive interest in blockchain. Even though the benefits are visible to everyone, outsiders cannot see them because they cannot understand them.
Enters Games, an industry with enthusiasts on both sides of the blockchain barrier. The crowd is particularly optimistic about the play to win opportunities that the blockchain gaming niche offers.
And that's slowly pushing those with a stake in the DeFi ecosystem. In this article, we will discuss how gambling cryptos are making DeFi more acceptable to everyone.
GameFi: The Underlying Concept of All Gaming Cryptos
Ultimately, GameFi can be called a more accessible offshoot of DeFi.
On one side you have DeFi or Decentralized Finance. An economic concept that involves token-based transactions for lending and borrowing within the blockchain ecosystem. GameFi is a concept that consists of developing decentralized applications or dApps with economic incentives.
While playing games and completing tasks was how play2earn systems were first introduced in GameFi, they have now evolved into trading in NFT markets, mining in virtual lands of others – even by lending these lands to others to exploit them. It is the same concept as DeFi but in a gamified way.
For instance, Axie Infinity lets you buy Axies and battle using them – taking home earnings in the form of SPL tokens. But these are gains. On the other hand, you have The Sandbox, a metaverse that lets you own virtual land that you can use alone or to rent out to brands or other companies.
Gaming Cryptos take a more mature path to DeFi
In the two examples above, we saw how GameFi embraces DeFi concepts and gamifies to make it more accessible to newcomers. As the understanding of these novices grows, they begin to look for places from which they can earn more profits. This is when it becomes apparent that there is more money to be made by flipping these assets into the market – the NFT market.

Most gaming cryptos are used to buy or trade the NFTs of the platform they belong to. With AXS, you buy Axies, and through SAND, you buy virtual land on The sandbox. Sooner or later, it becomes more lucrative to sell these lands as NFTs in internal or secondary NFT markets like Opensea.
But the concept of flipping NFTs in-game is not in the interest of most non-gaming crypto enthusiasts. However, they still like the fact that there is an ecosystem that allows them to put NFTs to work.
This is when gaming cryptos love Infinity Battle (IBAT) Come in. Battle Infinity is a gaming platform that combines the non-glamorous aspects of DeFi like DEX and seamlessly integrates it with the Battle Market – the in-game NFT Marketplace, Battle Games, Battle Arena and the IBAT Premier League.
The game platform is moving forward and also implementing an In-game staking module known as Battle Staking – allowing players to wager their IBAT holdings and accumulate their winnings.
The Crowd Is Optimistic About These Gaming Cryptos
The presence of gaming cryptos like IBAT and Tamadoge has attracted many crypto enthusiasts. Battle Infinity goes through an 87-day presale and has raised $1.2 million in just over two weeks. Nearly 30% of the presale is complete, and we feel that the token is likely to reach its goal before the last date.
Tamadoge is another play2earn crypto that is inspired by Dogecoin, but instead of being a conceit, it introduces a unique play2earn format – adding another use case. It is currently in the initial phase of its pre-sale (beta sale).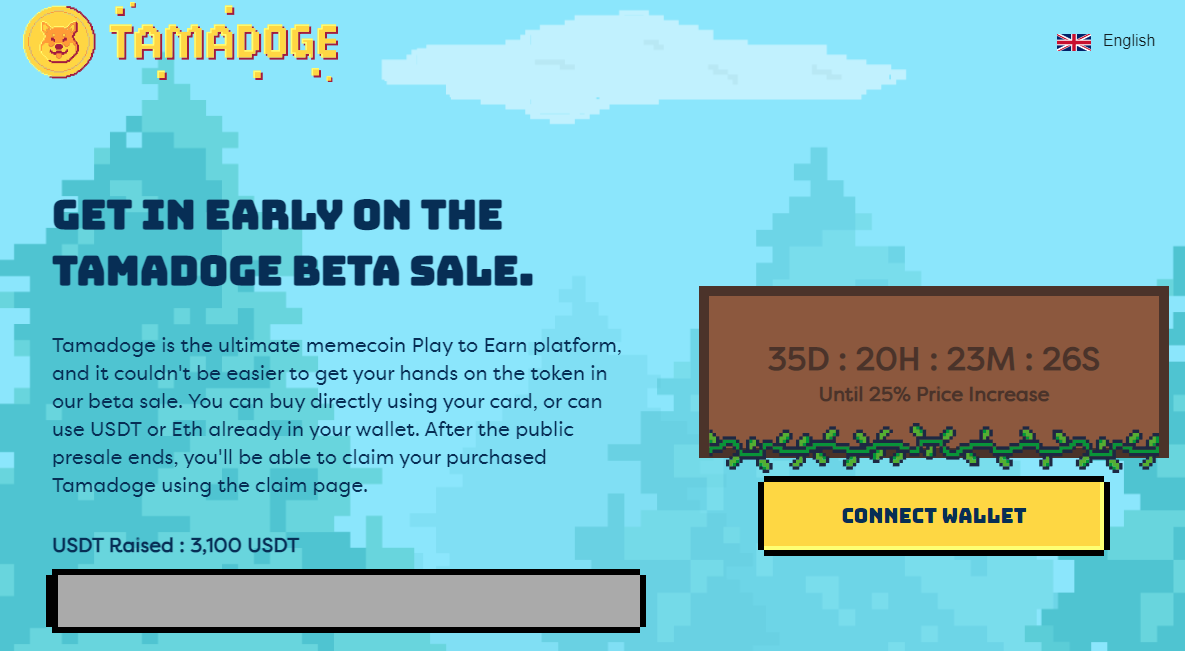 Conclusion
DeFi is the foundation on which the cryptocurrency ecosystem is built. Now that gaming cryptos are catching the eye of the crowd, it is likely that many DeFi coins will incorporate gamification elements. Thus, it can be said that gaming cryptos are redefining DeFi.
Read more
Battle Infinity – New Crypto Presale
Presale until October 2022 – 16500 BNB Hard Cap
First Fantasy Sports metaverse game
Play to Earn Utility – IBAT Token
Powered by Unreal Engine
CoinSniper Verified, Strong Proof Verified
Battleinfinity.io roadmap and whitepaper