In early June, Ethereum fell below the $1700 demand zone, and the altcoin king had no immediate plans to recover. The $1000 support band has been held for a month, while the $1300 resistance has yet to be broken.
Ethereum ranging from $1,000 to $1,200
Although Ethereum seemed to establish a range, it was probably just mimicking Bitcoin. The king coin also established a range, and it would take persistence to break through the markets without taking a lot of losses.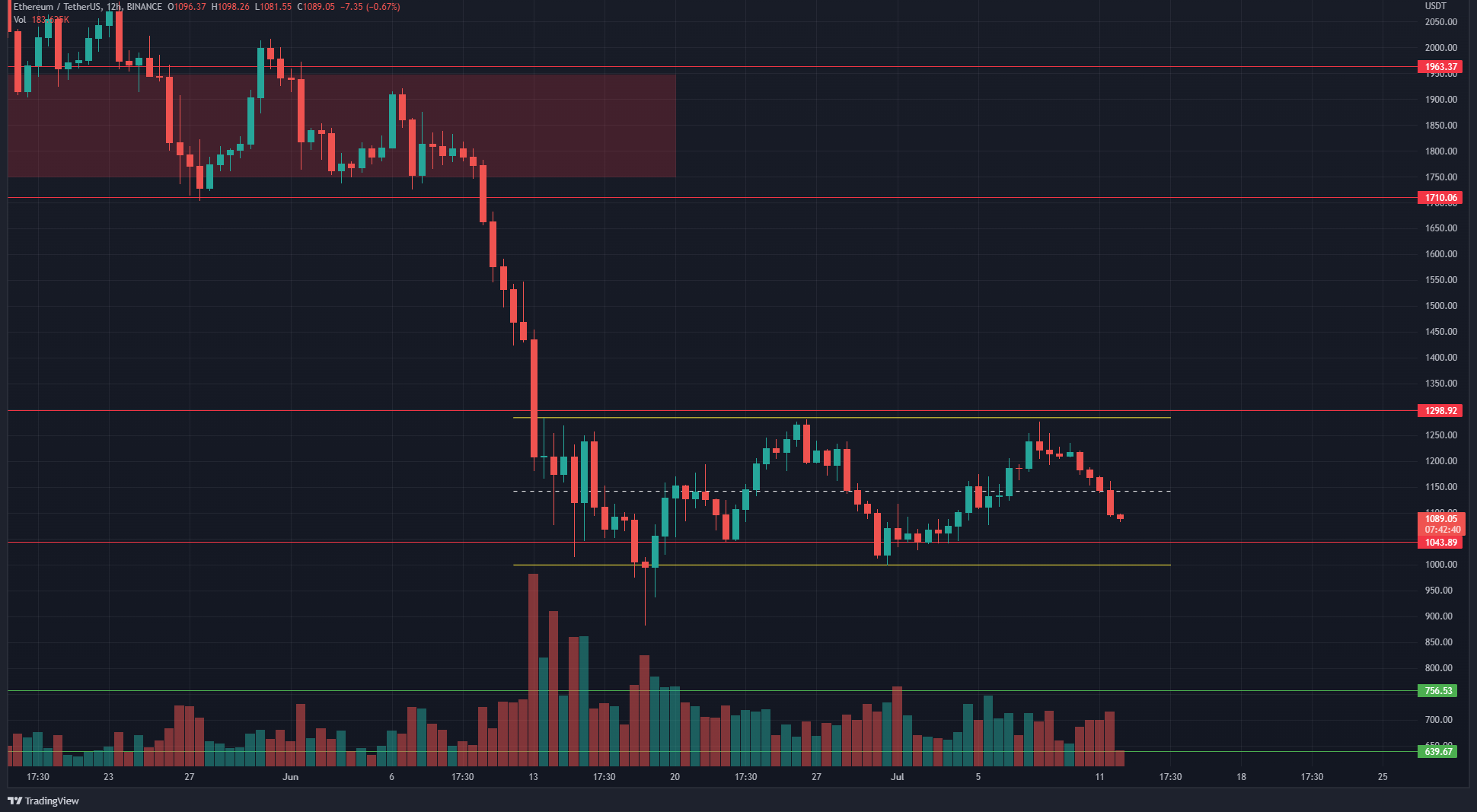 ETH/USD hovers around $1k. Source: TradingView
Since Ethereum started trading on Binance in 2015, there have been two main ascending lines on the weekly timescale. Before the price broke below $1500, the white line acted as support and the yellow line acted as resistance. To further emphasize the relevance of the current price to past market assessments, the 200-week moving average line (in light blue) is also shown.
In a scenario where the price moves in favor of the bulls, the price would rise above the MA200 which sits at $1200 and then bounce above the resistance zone between $1300 and $1500 before consolidating above. above $1700 and breaking the white trendline.
However, this appears to be a difficult mission given the uncertainties in the macroeconomic situation caused by the potential for recession and the lack of liquidity.
Related Reading | Uniswap reports phishing scam as UNI records 10% profit in 7 days
On the other hand, reaching the horizontal support at $500 (in green) will not be out of the question if the bears can force the price below the support zone at $880-$1000.
Last month's trading volume was higher than April or May alone, and it's been pretty flat in recent weeks. This demonstrated that long-term bulls and bears were interested in where ETH was trading. $1000 would be a crucial area for Ethereum buyers to defend, as it also has psychological significance.
Active addresses reach their lowest level in 2 years
According to the July 12 State of the Network newsletter from Coin Metrics, the amount of monthly unique active addresses on the Ethereum blockchain has fallen to its lowest level since June 20, 2020.
The number of active Ethereum addresses specifically increased in late 2021 and early 2022, peaking at around 9 million at the end of March 2022. The number has since fallen to 6 million, the lowest level of the previous two years.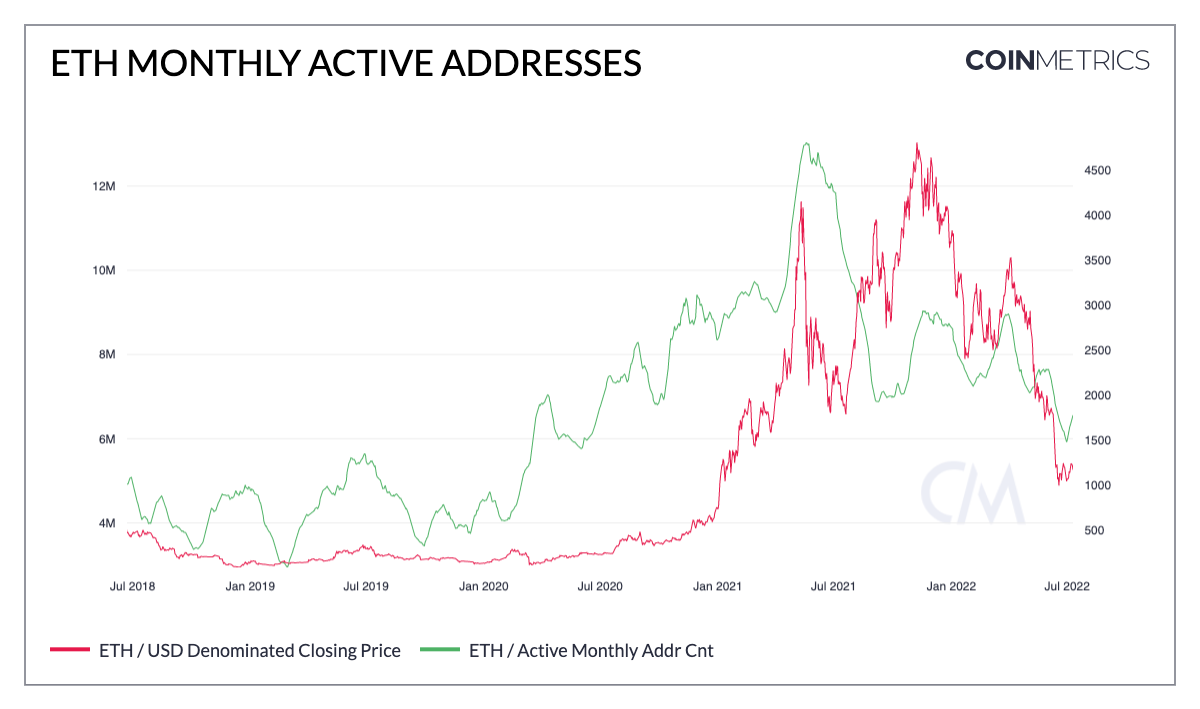 Source: Coin Metrics Charting Tool
When the total number of unique active Ethereum addresses per month surpassed 13 million in May 2021, the second-largest cryptocurrency by price skyrocketed to an all-time high of nearly $4,000.
Related Reading | TA: Ethereum breakdown looks like the real deal, $1,000 is key
Featured image from Unsplash, chart from TradingView.com