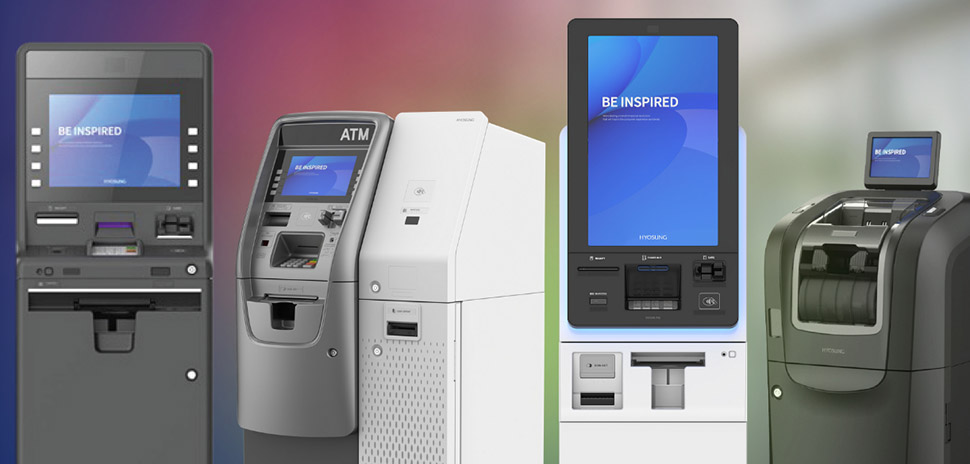 Once upon a time, it seemed miraculous to stick a card in a machine and pick up a handful of twenty. But today people expect much more from an ATM and Hyosung America, based in Irving just launched new products to deliver it.
Since entering the North American market in 1998, Hyosung says it has grown from the largest provider of ATMs in the United States to what it calls "best-in-class" technology solutions in the area of cash management and payments.
North America is a key strategic market for the global company. Hyosung America, who moved its headquarters to expanded offices in Las Colinas end of 2020, is focused on making its product relevant to today's market, and beyond, he said at the time.
Its four newly launched machines offer perks like "immersive touchscreens"; the ability to make cryptocurrency purchases; cash in/out features for payments, games, etc. They've also improved built-in security, with some including NFC readers, barcode scanners, and "ticket entry and exit features."
Create more transactions and more traffic in retail stores
After years of the pandemic, physical shoppers may still be scarce in retail stores. That leaves businesses nationwide hungry for new products that can "create more transactions and therefore foot traffic for retailers," Marvin Bowers, vice president of retail sales for Hyosung America, said in a statement.
Hyosung aims to satisfy these "lofty goals" by releasing what Bowers calls "transformational" new solutions.
Developing the ATMs of the future
New Hyosung products, shown from left to right in the photo above, include:
Hero MX5400
Starting with the basics, the hero is the lighthouse Hyosung ATMs. It includes a new bill presenter using "spray dispense" technology as well as improved security and auto-recovery capability. The Hero now includes improved physical protections, including a redesigned safe door and an optional UL291 L1 rated safe.
X10 Cash-in-Sidecar: A Modular Solution for Crypto and More
With this machine, money doesn't just go out, it can come in too, providing what Hyosung calls "the cornerstone of one of the industry's most advanced cash-in/cash-out solutions." Its modular design allows the X10 to support a myriad of customer experiences, according to the company, including "cryptocurrency purchases, payments, and game ticket redemption."
"The device can be 'bolted' onto existing Hyosung cash dispensers to turn them into fully functional devices," adds Brad Nolan, CMO of Hyosung America. "It's an upgrade, not a replacement."
"Immersive" X-series metakiosk
Designed to attract and engage customers, the MetaKiosk offers a large immersive touchscreen, barcode scanner, NFC reader, ticket entry and exit capability, and more. The "inherently flexible design" of this interactive machine allows for easy integration and low-cost upgrades to support multiple self-service solutions, says Hyosung.
The X10 Cash-in-Sidecar and MetaKiosk will be supported by Hyosung's soon-to-launch app store. Any ATM operator using Hyosung's retail software platform will be able to subscribe and download applications including DigitalMint cryptocurrency, Money Remittance and Bill Pay. The apps will enable their ATMs to do more, "generating new revenue streams for the operators and retailers they partner with."
Cajera CR-E
Cajera is Spanish for "cashier". The CR-E is designed as an entry-level "cash recycler" for stores of all sizes, including small stores that don't typically offer ATMs.
"Traditionally, cash automation was reserved for larger retailers with higher transaction volumes," said Michael Graham, vice president of retail strategy and solutions for Hyosung America. "However, the Cajera CR-E offers cash automation for low-volume, low-staff retailers who previously couldn't justify high-end note recycling products."
Cash recycling allows an ATM to accept cash payments or deposits and then store the notes for distribution to other customers. This reduces the need for cash replenishment costs, by flowing cash directly into the machine.

Join the list.
Dallas innovates, every day.
Sign up to keep an eye on what's new and coming to Dallas-Fort Worth, every day.