Miami City will launch 5000 ETH NFT with the help of companies like Mastercard, TIME and Salesforce making it happen, so read more today in our latest cryptocurrency news.
Miami Mayor Francis Suarez's love for Web3 isn't slowing despite the crypto winter, which is why Miami City will launch 5,000 ETH NFT later this year and the city is partnering with Time Magazine, Mastercard, Time USA and Salesforce to make it happen. NFTs are unique blockchain tokens that signify the property was designed by 56 different artists who represent the city's 56 square mile area.
Time USA will help define the city's NFT strategy as well as execute the project while Mastercard will provide Miami NFT holders with benefits such as access to special events at restaurants and cultural tours of the city. Salesforce will manage the minting of NFTs and the core sales process with the new yet to launch NFT Cloud Platform, the Salesforce product that will enable brands to mint and sell NFTs. TIME President Keith Grossman, a member of the Salesforce Web3 advisory board, said the Miami NFT project was the company's first foray into helping other entities deploy NFT projects and hinted that others may soon arrive.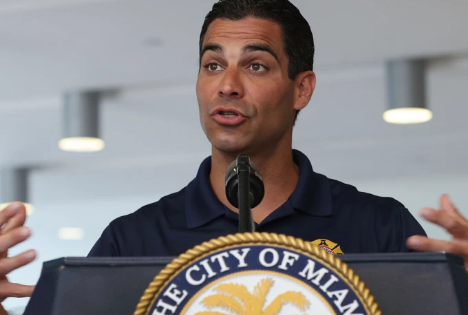 He said the Miami NFT aims to give holders the ability to unlock unique experiences. Grosman added:
"The artwork will reflect the tremendous diversity represented in the city of Miami."
Just like the Salvadoran president Nayib BukeleMayor Suarez seems unfazed by the current bear market that has led some crypto companies to lay off staff and go bankrupt:
"We will continue to use these new technologies to support our existing businesses while attracting new ones."
Miami's Ethereum NFTs slated for a December launch after ETH's move to proof-of-stake isn't the city's first foray into Web3. Suarez launched MiamiCoin as an altcoin that the city will keep in a wallet and others could redeem in August last year. It generated about $8 million in revenue for the city in two months, but it's down 98.9% from the ATH. Miami has locked up or staked most of the MIA to earn a yield in BTC and has shared plans to return an amount of said yield to Miami residents. From altcoins to NFTs, it looks like Miami won't be giving up on crypto anytime soon.
DC Forecasts is a leader in many crypto news categories, striving to achieve the highest journalistic standards and adhering to a strict set of editorial policies. If you are interested in offering your expertise or contributing to our news site, please do not hesitate to contact us at [email protected]