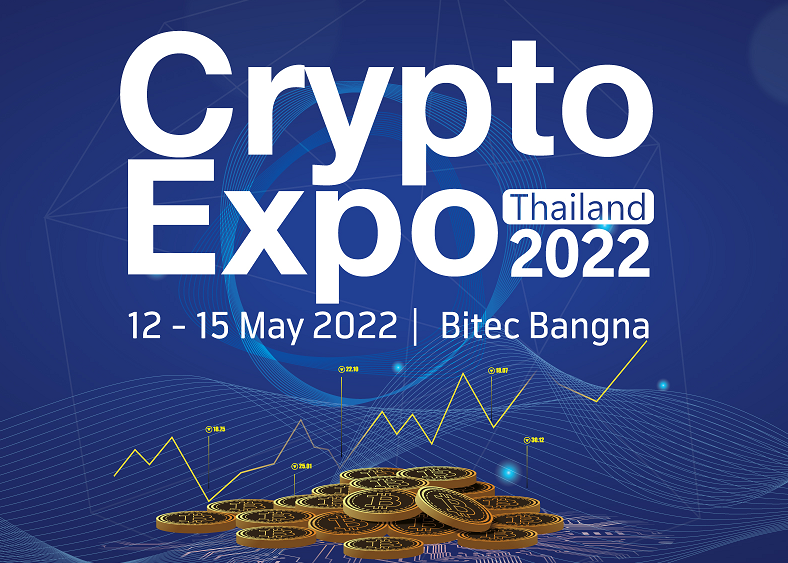 According to M Vision PCL, the largest cryptocurrency exhibition in Southeast Asia will take place in Thailand from October 6 to 9, 2022. The aim of this exhibition is to shed light on various topics. Participating in it allows you to connect with supporters of the crypto industry around the world, which can make you aware of cryptocurrency-based businesses.
The most popular and innovative topics and concepts in the world today include blockchain technology, cryptocurrencies, metaverse, non-fungible tokens, digital assets, and more. As a result, exposure to cryptocurrency is very beneficial for everyone. Understanding these concepts and the most recent technological developments is essential to achieving your goals.
The exhibit focuses on a variety of topics.
This exhibition will teach visitors about cryptocurrencies and blockchain technology, and how these elements are interrelated in the cryptocurrency market. Additionally, this exposure will help users, teams, and traders connect with cryptocurrency experts and service providers looking for new investment opportunities. Additionally, the widespread use of blockchain technology will have a significant impact on every industry and line of business. As a result, people need to understand how they will use blockchain to optimize their businesses and maximize investment opportunities.
The Thailand Crypto Expo will also feature several crypto zones including the Exchange Zone, Investor Zone, Conference Zone, Metaverse and GameFi Zone, and NFT & Creator Space. Therefore, you can learn on cryptocurrencies and how they facilitate the marketing of digital assets and the metaverse.
Meanwhile, blockchain technology maintains a competitive edge by encouraging activity within the metaverse network and accelerating the adoption of advanced technologies.
Adjust

your

calendar

for

October

6-9,

2022
Visitors can take advantage of the opportunity by participating. They will learn the basics of blockchain technology and how it can boost the ecosystem and its operations to grow the cryptocurrency industry.
The Crypto Expo is meant to promote networking with crypto enthusiasts from around the world and leading experts on the latest blockchain initiatives. Additionally, the organizations will host conferences, workshops, and seminars on non-fungible tokens, blockchain-related businesses, gaming, and more. in cryptocurrency.

Starting from scratch, you will learn about digital assets and other crypto-related industries.
How to invest in cryptocurrencies safely.

How to control your digital assets, NFTs, etc.

How to create your metaverse tokens.

Develop a single platform for the blockchain ecosystem.

Use opportunities to encourage and invest in foreign direct investment in the country.

You meet top startups and offer them crowdfunding for your cryptocurrency business.
400+ exhibitors, 700,000+ guests, 150+ journalists and media partners, 150+ industry speakers, and >90% of C-level executives, experts, and founders from around the world will showcase the biggest blockchain-to-crypto facts and solutions -important to building the crypto sector and the metaverse.
This event is open to everyone, so you can attend for free for all four days. Visitors will be able to learn more about the cryptocurrency industry, on topics such as how it facilitates the process of digital marketing assets and the metaverse. Blockchain technology helps maintain a competitive edge by accelerating the adoption of advanced technologies. Additionally, it encourages activity within the metaverse network.
Read more:
Battle Infinity – New Crypto Presale
Presale until October 2022 – 16500 BNB Hard Cap
First Fantasy Sports metaverse game
Play to Earn Utility – IBAT Token
Powered by Unreal Engine
CoinSniper Verified, Strong Proof Verified
Battleinfinity.io roadmap and whitepaper