Along with the overall growth of the online gaming industry, blockchain games have seen a meteoric rise in popularity. When you play games on the blockchain, you collect and play with NFTs.
The most engaging non-fantasy trading card games include robust secondary markets for rare cards and commodities, as well as regular expansions and new product launches to keep the action fresh.
If you are someone who has no idea about blockchain games, this article is for you because we are going to find out the 4 most popular blockchain games that have the potential to explode in 2022.
4 Most Popular Blockchain Games That Can Blow Up
1. Infinity Battle
One of the leading crypto games is Infinity Battle. This best crypto winter token offers investors access to a number of different platforms, allowing them to create teams, compete against other players, and receive prizes.
The IBAT Premier League offers its players the opportunity to participate in fantastic NFT games, as well as leagues and matches.
Players have the opportunity to acquire IBAT, the native currency of the platform, then exchange it for other currencies using the Battle Swap platform. The Battle Market gives players the ability to buy and sell in-game items and characters that have been assigned a monetary value. The BEP-20 serves as the basis for the IBAT, which is then implemented on the Binance Smart Chain.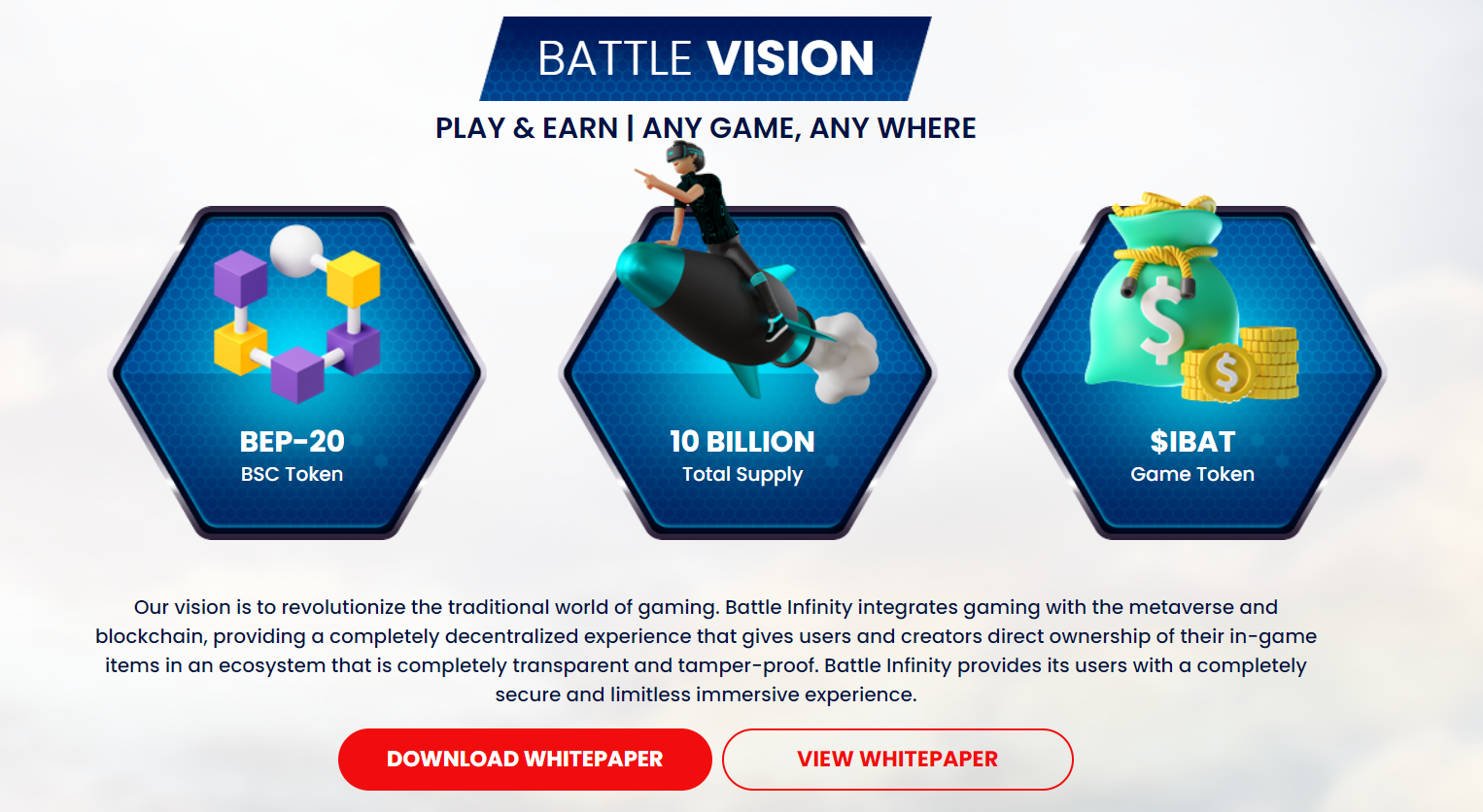 Players need the token to participate in games, and they can earn money by renting out their land and billboards. Investors improve the functionality of the platform when they own the IBAT, and they also increase their chances of being eligible for global staking pool rewards due to their participation in the activities of the platform.
In addition to this, players are notified of any new developments through the use of the Telegram group. Investors are able to identify a good investment opportunity when they see one, and considering the many benefits that can be gained from using this platform, it is not something investors should ignore. .
Take part in the IBAT presale Now
Your capital is in danger
2. The sandbox
The sandbox is an intriguing new project developed by GameFi that allows users to build their own virtual worlds and earn money from their gaming experiences. It is also an immersive metaverse. It provides access to a wide variety of alternate universes, some of which are Summer Jam Land and The Walking Dead Land, among others.
Plots of land, which are essentially virtual real estate, are available for purchase in-game. These assets, just like the other crypto games we have reviewed so far, are non-fungible tokens (NFTs), meaning they can be traded.
Your NFTs have a significant probability of increasing in value over time due to the fact that Sandbox plots have a limited supply due to the fact that the supply has been capped and therefore they are rare.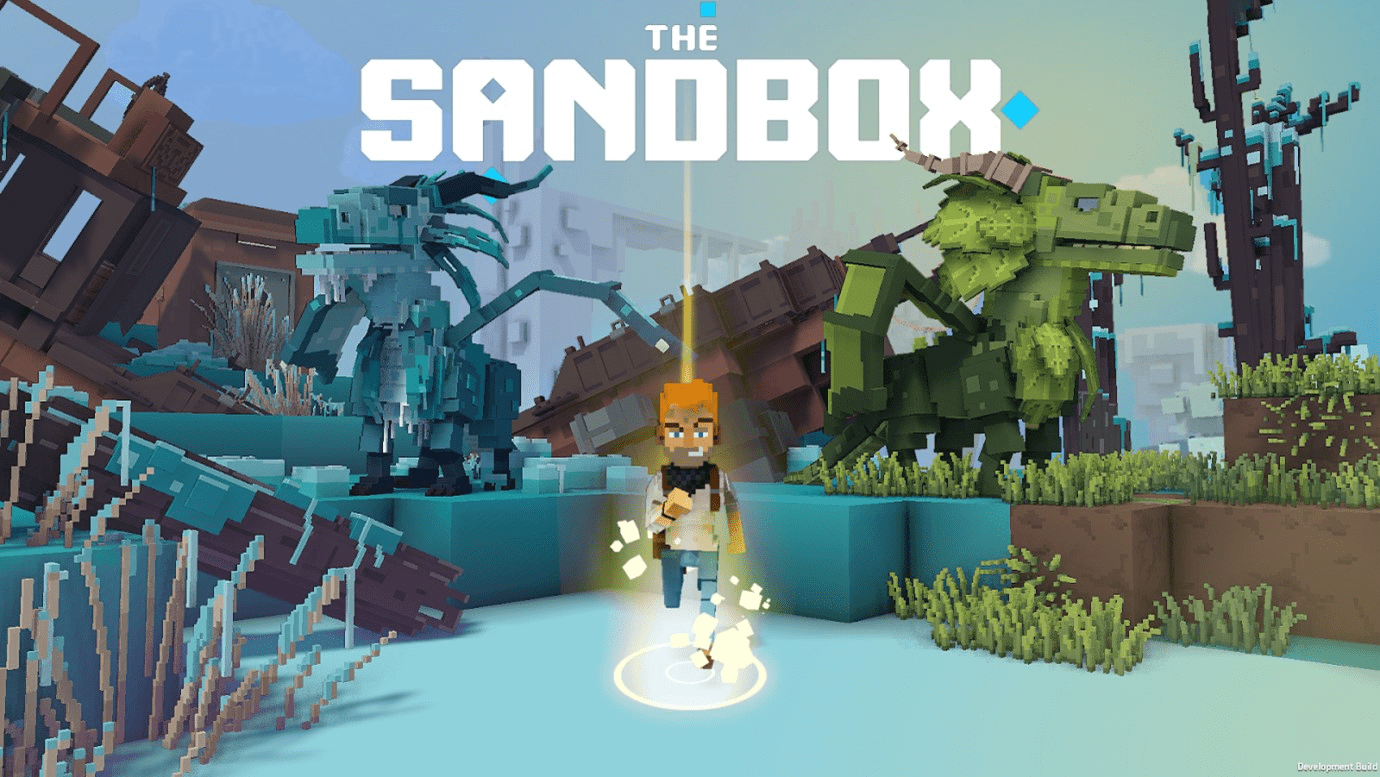 You are not limited to buying and selling property with the SAND token; you can also buy and sell other features. Within the platform itself, players can also redeem non-fungible tokens (NFTs), which can then be used to customize their Avatar experience.
In 2012, the first version of The Sandbox was released to the public. However, it wasn't until 2018 that the game's name was appropriated for a blockchain-based app. Since that time,
The Sandbox has reached the same level of popularity as Minecraft, and it already has a lively community of users who engage in conversation with each other and exchange ideas in order to create more original experiences on the platform.
If you want to get started with this game but don't want to pay the high entry cost, you can get Sandbox Tokens from a reliable broker like eToro for a low price.
Your capital is in danger

3. Axie Infinity
Play to win crypto games are becoming more and more popular and Axie Infinity is perhaps one of the most well-known products in this sector. Axies are non-fictional animals that can be collected, bred, and bred by players in this Pokémon-inspired battling game.
Axies are NFTs that can be bought or traded on open markets. Players can gather, breed, and breed Axies. It is required that you have at least three Axies in your collection before you can start playing Axie Infinity.
You will also be able to engage in battles and trade Axes while playing the game, and in exchange for your participation you will get the Smooth Love Potion (SLP) money.

Although the main use of this digital token is to cover the costs associated with in-game reproduction, it can also be traded on exchanges. Axie Infinity also has its own cryptocurrency, called Axie Infinity Shards (AXS). This cryptocurrency has ERC-20 based governance and can be used for staking as well as payments.
If you own AXS, you will also be able to participate in the economic activities of Axie Infinity. Additionally, while owning Axie Infinity, one has the opportunity to receive income on the investment. This digital coin grew over 100,000% when introduced in 2020.
You can buy Axie Infinity on the eToro platform for just ten dollars, which includes some of the lowest costs on the market. This is a good option if you want to capitalize on the potential appreciation of this asset.
Your capital is in danger
4. Illuvia
Illuvium gives players the ability to explore a fantasy realm while engaging in combat with magical beings known as Illuvials. The object of the game is to amass a collection of these monsters and use them in battle against other players.
As you might have guessed, these Illuvials are non-fungible tokens (NFTs) that can be purchased and traded on various online marketplaces.
You will also be able to use them in your tasks inside the game, as well as to complete challenges, and you will have access to these features. Illuvium is now in beta testing and the game is expected to become available for personal computers in the coming months.
The Illuvials you acquire are modifiable, and each has its own affinity and class. A total of five classes and affinities can be found, each with its own set of advantages and disadvantages.
The more battles your Illuvials participate in, the stronger and more valuable they will become to you in the game. Since 2021, the value of the game's native token, which is designated as ILV, has increased by more than 800%.
Your capital is in danger
Read more-