Crypto rewards are not new, they have a fascinating history. They can be used to promote loyalty. And, they can be used for a "behaviour change intervention". In fact, crypto takes digital rewards to a whole new level, says Lurpis Wangthe CEO of Bifrost.
The economic incentives driving human behavior play a critical role in the adoption of blockchain technology. This can be demonstrated by the various loyalty and incentive programs implemented in the blockchain industry.
Tech companies have long offered engineers and developers bonuses for finding bugs in software. Ethereum has a long history of offering bounty programs. Crypto proponents believe that blockchain technology can take these practices to the next level.
Crypto Rewards: Bounty Hunters
An early example of incentive-based activity in the crypto industry took place during the initial coin offering craze of 2016-2017. So-called "bounty hunters" around the world shared media content in exchange for tokens.
Bounty hunters have earned rewards for completing actions. They could participate in multiple rewards programs simultaneously. The highest paying programs naturally attract the most erudite and enterprising bounty hunters. Projects most often used bounty programs to create buzz for their ICO.
Loyalty Incentives in Crypto
The tokens could also be used in traditional brand loyalty programs. Loyal customers generate a large portion of business. The better the loyalty program, the better the customer experience. Crypto proponents believe blockchain can revolutionize loyalty incentives. A Deloitte study found that blockchain could help make loyalty programs increasingly user-friendly. They can do this by reducing costs, making earning and using points a real-time and safe experience.
The publicly traded digital asset manager Bakkt found that 72% of loyalty program members have purchased cryptocurrency at least once in the past six months. More than half said they understand the value of earning crypto-based loyalty points. Various projects and companies have rolled out crypto-based loyalty programs. Among them are crypto-based "cashback" programs, Challenge staking rewards, credit card rewards, NFT appreciation rewards, and more.
Behavior change interventions
Bounty programs and loyalty incentives are just the tip of the iceberg when it comes to token-based incentives. A token economy can act as a behavior management system in which targeted or desired behaviors are evoked and reinforced by tokens.
Outside of the crypto context, these incentive programs have involved tokens that can later be redeemed for rewards. Using tokens to reinforce certain behaviors is called operant conditioning. It is often deployed in elementary schools.
Historically, such behavior change incentives have seen many objects used as tokens. These include tickets and poker chips or figurative bonus points, stamps, tally marks, etc. It should be clear which behaviors to reinforce and how tokens can be won or lost.
Many of these arrangements worked similarly to Chuck E. Cheese, where one earns a certain number of neutral tickets or tokens. They can then be exchanged for a desired prize, such as toys, money, privileges, etc.
Beyond loyalty and incentive programs, blockchain-based tokens are increasingly being adopted to impact social outcomes. This has been defined in academia as "behavior change interventions".
Token behavior change interventions could help vulnerable populations, improve supply chain management, form a basis for central bank digital currencies, and more.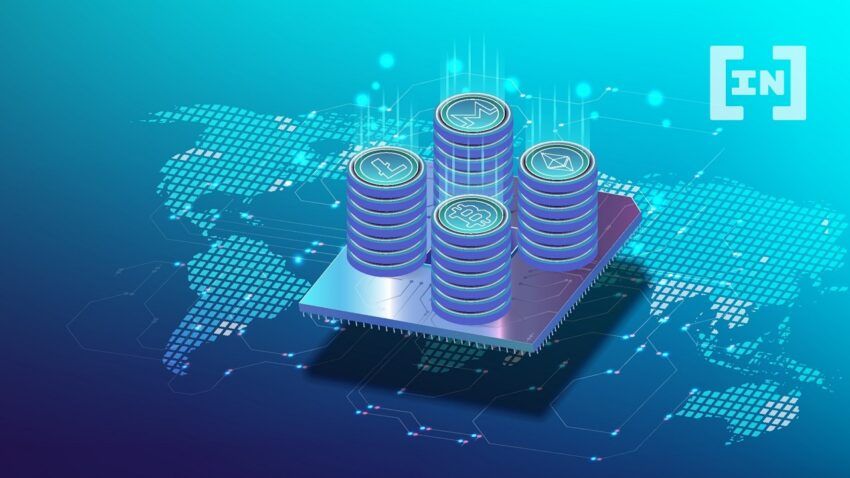 Crypto Rewards: Tokens as a Driver of Change
Behavior change interventions are understood as "coordinated sets of activities designed to modify specified patterns of behavior". A token at the heart of a token-based economy must be designed to influence the drivers of behavior change in real-world ecosystems.
Individuals and organizations must be willing to adopt the activity tracking activities and all the behaviors encouraged by the system tokenomics. This is all the more true since such tokens require a considerable change in social behavior.
Many challenges exist for token-based behavior change interventions. For example, interoperability will be a major concern. Social impact practitioners, token engineers, crypto-economists, and experts in related fields will help identify principles, protocols, tools, and ethics around tokens as behavior change tools .
Managing behavior change interventions requires inventive new token designs that focus on the interdependence of digital and social ecosystems. Engineers, crypto-economists, and behaviorists must continue to test token designs and embedded behavioral measures to achieve desired social outcomes.
Furthermore, behavior change interventions show promise when it comes to changing behavior towards targeted behaviors with respect to many existential issues facing humanity today. Examples are the response to climate change and the implementation of Environmental Sustainability Goals (ESG) demanded by governments and businesses.
The Importance of Chain Incentives
The best kind of crypto-based incentives are fully on-chain crypto-based incentives, because that's where transparency and Security lies. Users want transparency so they know they are being properly rewarded. And they want to make sure that the network they basically work on is also secure.
Crypto technology represents a new and exciting mechanism for digital rewards, whether in the form of bonuses, loyalty, behavior change interventions, and more. We are already seeing a number of long-term crypto loyalty programs.
Crypto Rewards: Blockchain Projects Offering On-Chain Incentives
GYSR- This platform for on-chain incentive developers can launch pools to reward investors who undertake certain blockchain-based activities, such as providing liquidity in a pool on a decentralized exchange or staking their NFTs.
Bifrost Rainbow Boost – The Rainbow Boost program recently launched by Bifrost seeks to integrate airdrops, NFT and whitelist privileges. The Rainbow Boost tags, credits and incentivizes participants in the Bifrost channel. Their addresses receive so-called raindrops when carrying out actions deemed beneficial for the entire network.
Kultur-Token – This project offers rewards in a token-based economy for participation in cultural activities.
Cycle4Value – This blockchain-based system offers rewards earned in a token economy for the number of miles cycled.
Collective Optimism – A blockchain-based governance platform where participants can vote on the allocation of incentives, with the idea of ​​funding public goods.
Crypto Rewards: How Crypto is Revolutionizing Loyalty and More
If businesses want to succeed in the digital age, they will need to offer rewards to customers. Crypto-based incentive programs could potentially reduce costs, increase transparency, security, and more. Incentives can allow participants to take ownership of the network. And it can encourage them to take an active role in network development through verifiable chain action.
The more users are deeply involved in the network, the more they tend to create value for the network itself. By developing a fair way to quantify on-chain encouraged behaviors, incentives can be designed to build better community consensus.
About the Author

Lurpis Wang has more than 5 years of experience in blockchain products and development as Sina Weibo's first full-stack engineer and cross-border blockchain leader. Lurpis is the co-founder and CEO of Bifrost, CEO and Founder of Liebi Technology, and Founding Member of PAKA Fund LP. He is a Web3.0 Bootcamp Instructor. Over the past two years, Lurpis and his team have launched liquid derivatives of assets such as KSM, DOT, MOVR, etc., while their slot auction liquidity protocol has already helped secure 10 slot machines. slot Polkadot and 11 Kusama slots for various projects (including Moonbeam). Lurpis is dedicated to building a fully decentralized cross-chain future.
I have something to say about crypto rewards or something else? Write U.S or join the discussion in our Telegram channel. You can also find us on tik Tok, FacebookWhere Twitter.
Disclaimer
All information contained on our website is published in good faith and for general information purposes only. Any action the reader takes on the information found on our website is strictly at their own risk.